CatTongue Grips created the first anti-grip solution for mobile devices. Their Shopify store features video, product uses, and various collections and styles. 
Services
Web Design
Payment Integration
Fulfillment Integration
Custom Product Attributes
Responsive Design
Every website built by Press Wizards is responsive. This means we use a mobile friendly Shopify layout and then display test each across desktop and mobile devices.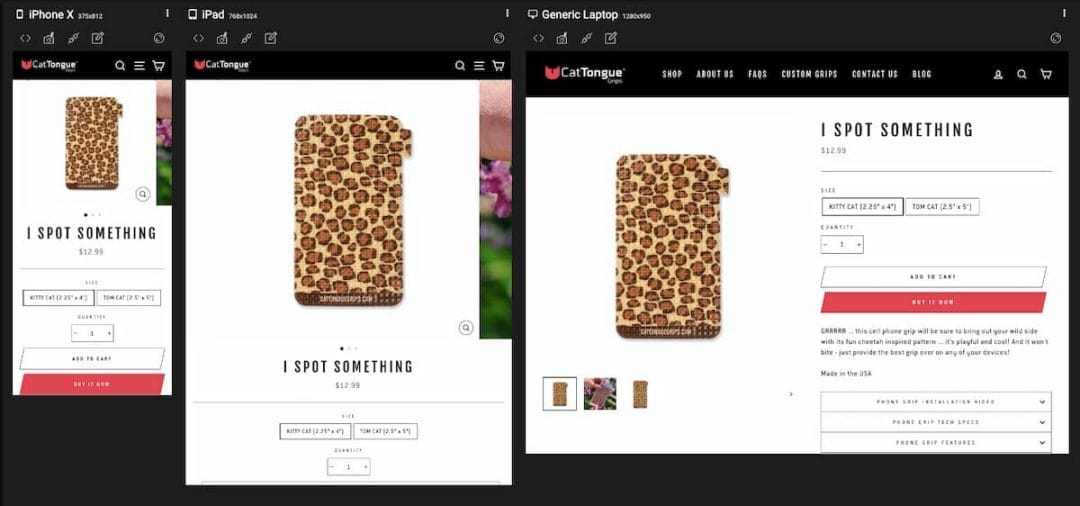 We help clients build their dream. Our full service approach takes your idea from strategy to design. Professional project management keeps it all on track.
Ilo Gear is a fashion designer of dance wear. To launch their new collection in active wear, we created new product listings with customized attributes aligned with the new category. Each color swatch changes the product image. The collection is promoted from the homepage and key areas of navigating the Shopify site. 
Services
Homepage promotion
Custom Product Attributes
Product Updates
Let's Start Something new

Get a Quote