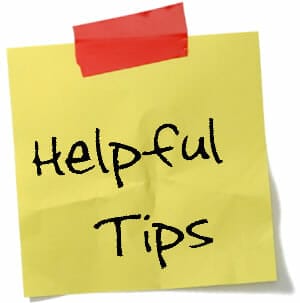 Enjoy this great guest post from Maria Palma of Studio 747 on her experience as an affiliate marketer…
As an internet entrepreneur for the past 10 years, I've researched dozens of ways to make money online, and one business model that has worked for me is affiliate marketing, which is promoting other people's services or products and making a commission from sales. Over the years I've joined dozens of affiliate programs and recommended hundreds of products to my website visitors and blog readers. We're always recommending things to our friends and family, so why not get paid for it, right?
In my opinion, affiliate marketing is one of the easiest and most popular ways to start an online business because it doesn't require any inventory and there is almost very little overhead, if any. In some cases, you don't even really need a website, although I do highly recommend setting up a website if you're really serious about making money. (Make sure to get web hosting from Web Wizards too!)
Affiliate marketing is easy if you know what to do. Keep in mind that although I said that it easy, that doesn't mean you don't have to put in any work. However, let's hope that you don't make the same mistakes that I have made. That's why I'm sharing my top 3 tips for affiliate marketing…
1. Be picky about the products or services you promote. If it's something you personally haven't used, find out if it is something you think your subscribers/followers/fans could really benefit from. Although there are many quality products and services available, there is a lot of junk out there too.
2. Provide informative content. If you're constantly pushing products to your subscribers or readers, they'll be turned off. Instead, share helpful information that includes the affiliate link. For example, you could write-up an article and at the end of the article say something like, "By the way, here's a product/service that you might find useful…" That product or service should be related to the article topic.
3. Check to make sure you're getting paid. Every once in a while, log into your affiliate account to see if you've made any sales. This mainly applies to companies that manage their own affiliate program. The big affiliate networks like Commission Junction, Shareasale, or Clickbank are really good at paying affiliates on time. However, I've had experiences with a few companies who did not pay me when they said they would.
Do you have any affiliate marketing tips you'd like to share? Tweet your tips to @studio747 and use the #webwizards hashtag!
Also, did you know that Web Wizards has an affiliate program and that you can earn 25% residual commissions every month? Click here to check it out…